Slow Clap collaborated with us on a project for Mindful, who were in the midst of a total product revamp. These branding updates needed a video to reflect their new "Kind by Design" ethos. They opted to film their launch using an interactive video wall showcasing "The Kindness Factory", ensuring the backdrop captured their playful redesign.
Mindful envisioned a vivid interface where a factory, set in real-time, operates behind a presenter, allowing instant interactions like lighting adjustments or functional alterations, blending the digital realm with tangible reality for a flawless visual treat.
The project wasn't simply focused on designing a factory; it aimed to reflect the client's established art direction and create a hospitable atmosphere. However, the endeavor was marked with challenges due to the limited timeframe and an unproven workflow. Still, the objective was clear: to engage in a thorough design process that met the client's requirements while maintaining adaptability.
PROCESS & EXECUTION
Through collaboration and swift iterations, a visual direction emerged, with numerous design explorations and color palettes undergoing examination until the client's enthusiasm signaled a perfect match. The vision was then materialized into a meticulously crafted factory using Cinema 4D & Maya, optimized for peak performance in Unreal Engine 5, complete with final materials and lighting.
Within Unreal, the factory was animated to life, showcasing a bustling assembly line, with master shaders ensuring precise material customization and Blueprint functionality adding versatility to the animation. Despite initial post-delivery hiccups, such as dominant shadows and animation speed concerns, a profound grasp of Unreal's capabilities enabled the team to promptly rectify these challenges.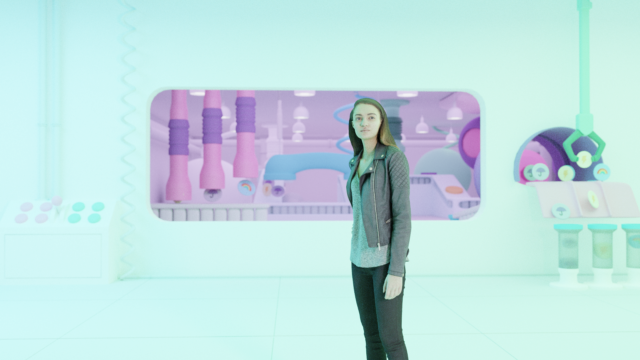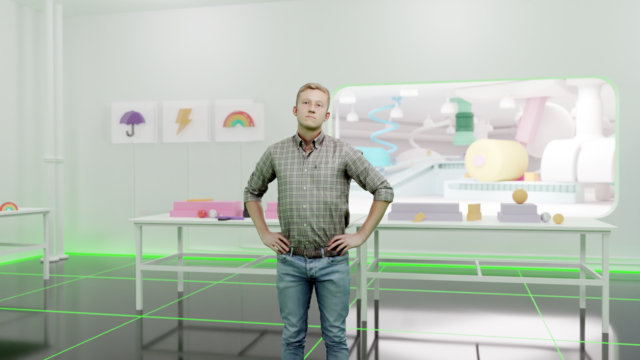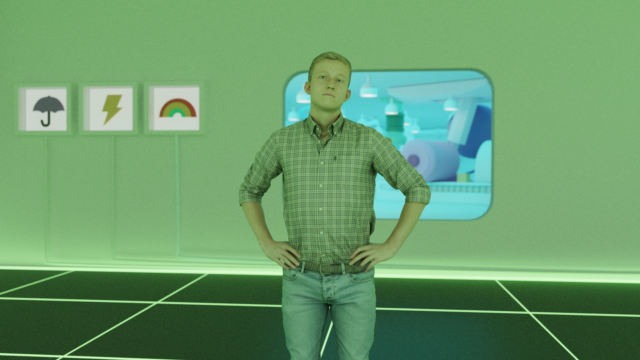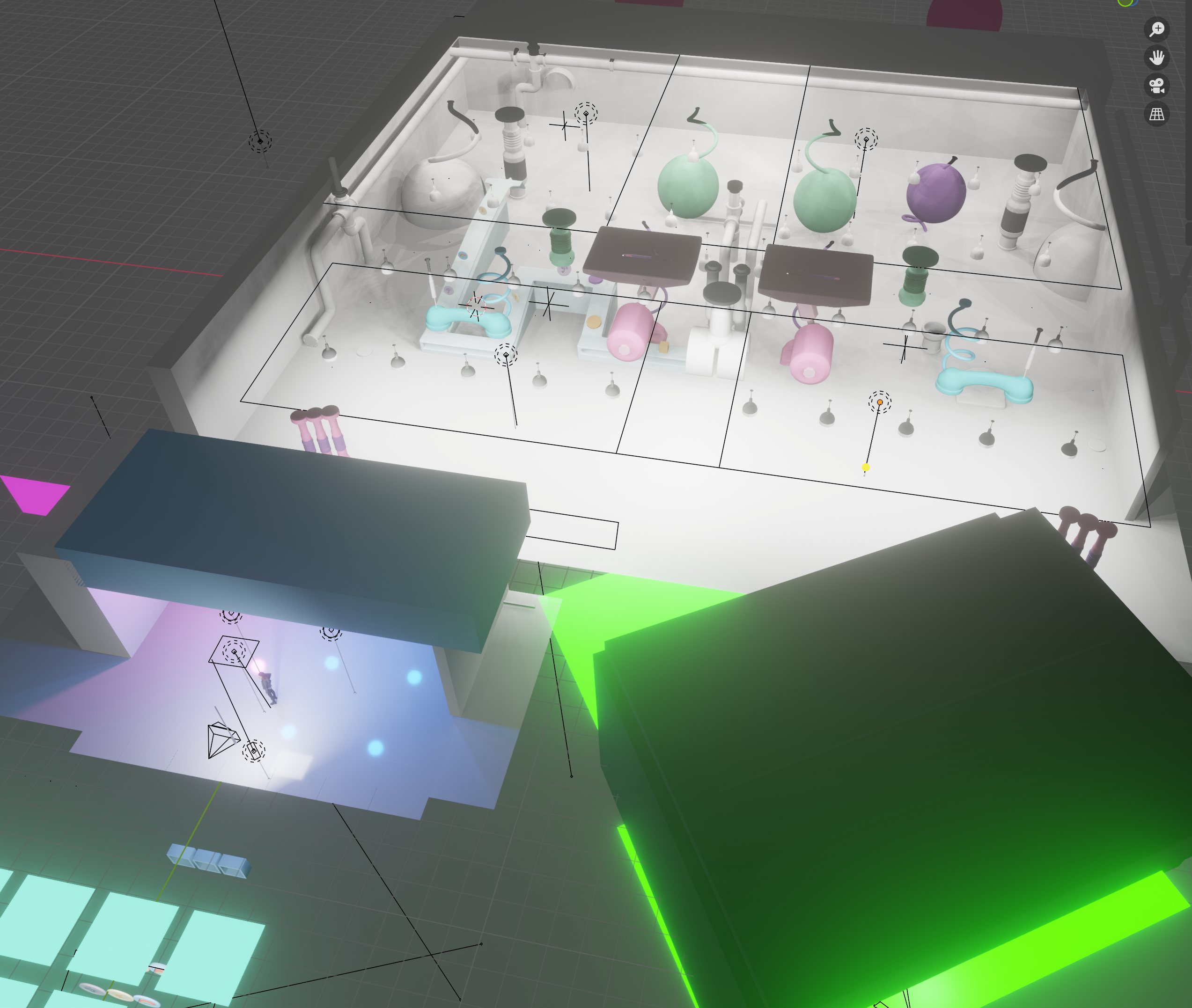 ANIMATING IN UNREAL ENGINE

The Unreal Engine 5 file, primed for showcasing on a massive 40' x 12.6' LED Wall, was delivered to the client. As actors aligned in front of this LED spectacle, the audience was enraptured by a mesmerizing parallax effect, offering an unparalleled immersion. Collaborating closely with ArcStudios, the team fine-tuned the product, addressing Unreal-specific challenges and introducing new functionalities. This integration ensured a seamless experience on the day of the shoot. The culmination of this endeavor was a harmonious blend of technology and artistry, where real individuals were contrasted against dynamic animations, echoing the interactive allure of a video game.
SOLUTION & DELIVERY

Master shader networks were crafted to facilitate rapid customization of material properties, aligning seamlessly with the client's design aesthetic. Subsequently, animation was seamlessly incorporated into the Unreal environment. Blueprint capabilities were devised to provide intuitive control over animations and transitions, enabling alterations in the factory's operational and lighting states with simple button interactions.
Client: Mindful & Slow Clap
Production Company: Deep Sky
Studio Director: Jared Hobbs
Producer: Blake Boxer
Technical Director: Elliott Bynum
Creative Director: Barret Thompson
Animator & 3D Modeler: Hector Reyes
3D Modeler: Israel Arias
Concept
Design
Unreal Engine
VFX
Backgrounds
Animation
Effects
Audio