ELEVATING OUR CREATIVE PARTNERS' IDEAS THROUGH THE EXPLORATION OF ELEGANT TO BOLD ANIMATION
‍
From story and character development to final animation. All content is produced in-house here in Oregon. We're innovative and adept with the most up-to-date digital systems – from Adobe Animate to Maya and Unreal. We love pushing boundaries to explore new techniques and animated styles in 2D and 3D.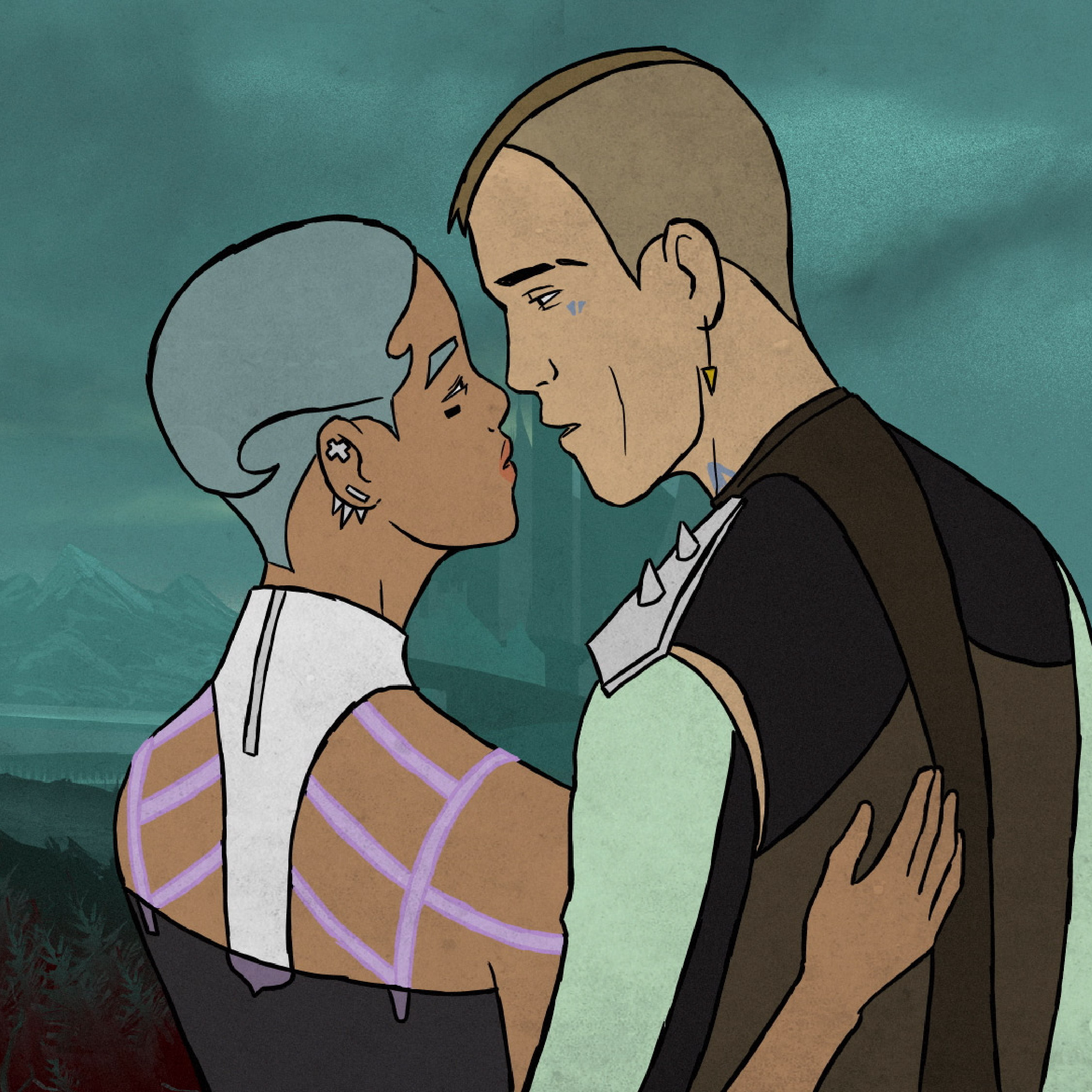 Smashing Pumpkins
In Ashes
The acclaimed five-part animated series created by William Patrick Corgan.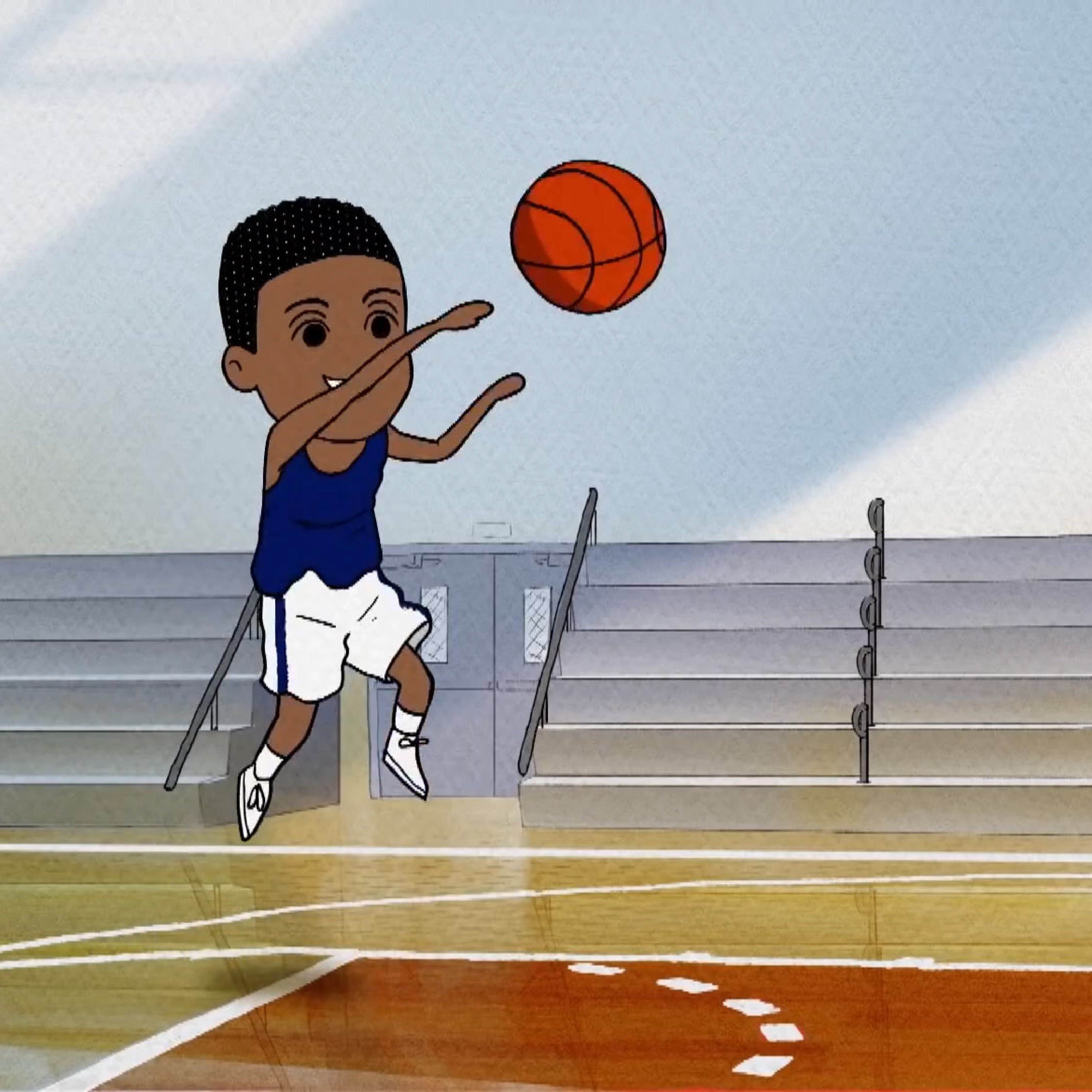 Oklahoma City Thunder
Growing Up George
The Emmy-winning short film telling the story of former Oklahoma City Thunder star Paul George.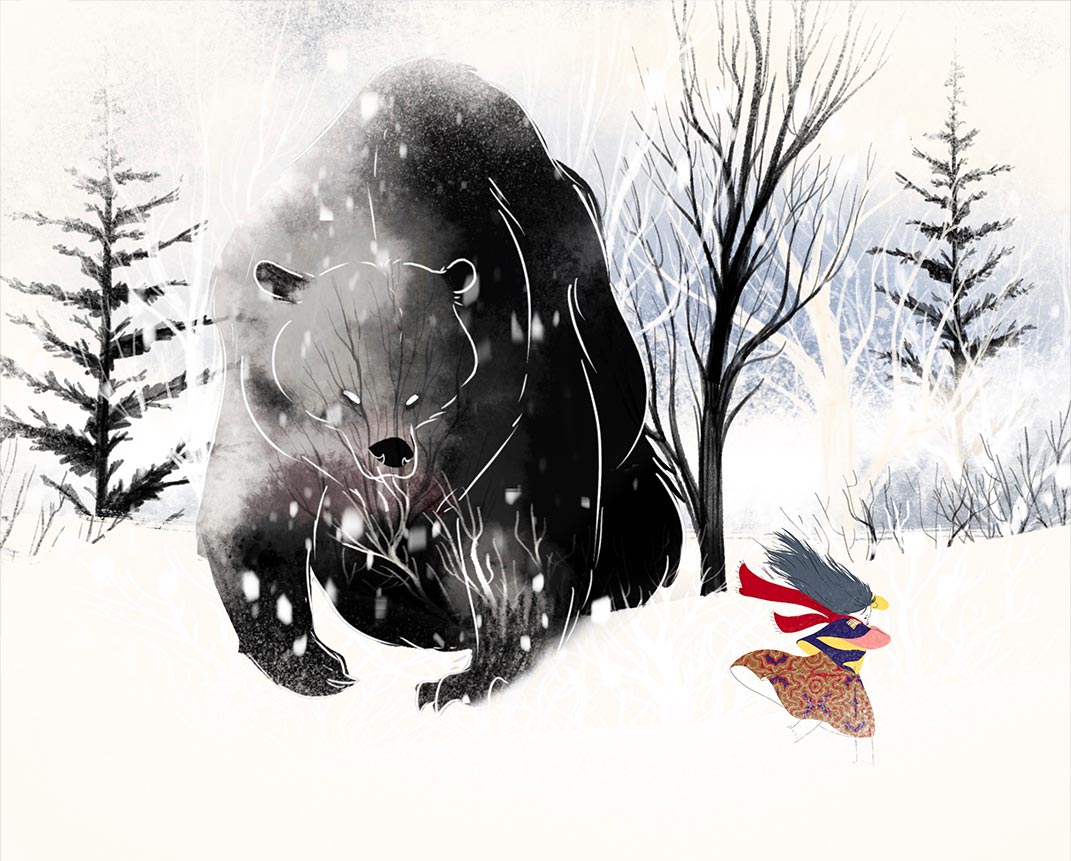 Story & Development
Turning an idea into a full narrative framework
The essence of every project starts with you. That's why our team of producers, directors, and artists listen to your idea to build it into a complete vision, no matter if it's scratched on the back of a napkin or on your conference room whiteboard. From there, we create a framework and style for the project, culminating in the creation of a detailed outline or script. An engaging story is the strong foundation for any project.
Character Design & Art Direction
Creating the way you will really speak to your audience

Strong character design and art direction speaks to and builds trust with your audience. Taking inspiration from the story and development phase, we explore various styles with you, determining which conveys the personality and message most effectively. This creates a cohesive world filled with characters that tell your story.
Concept design & world building
Character & object model sheets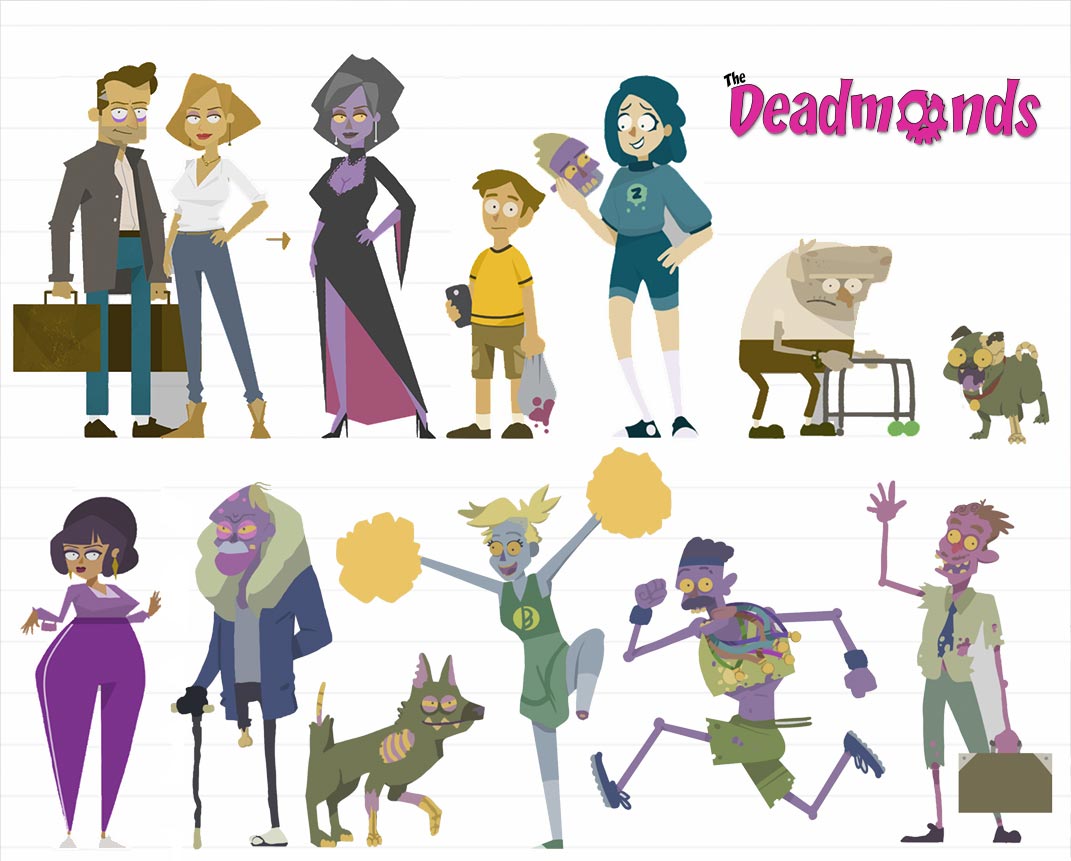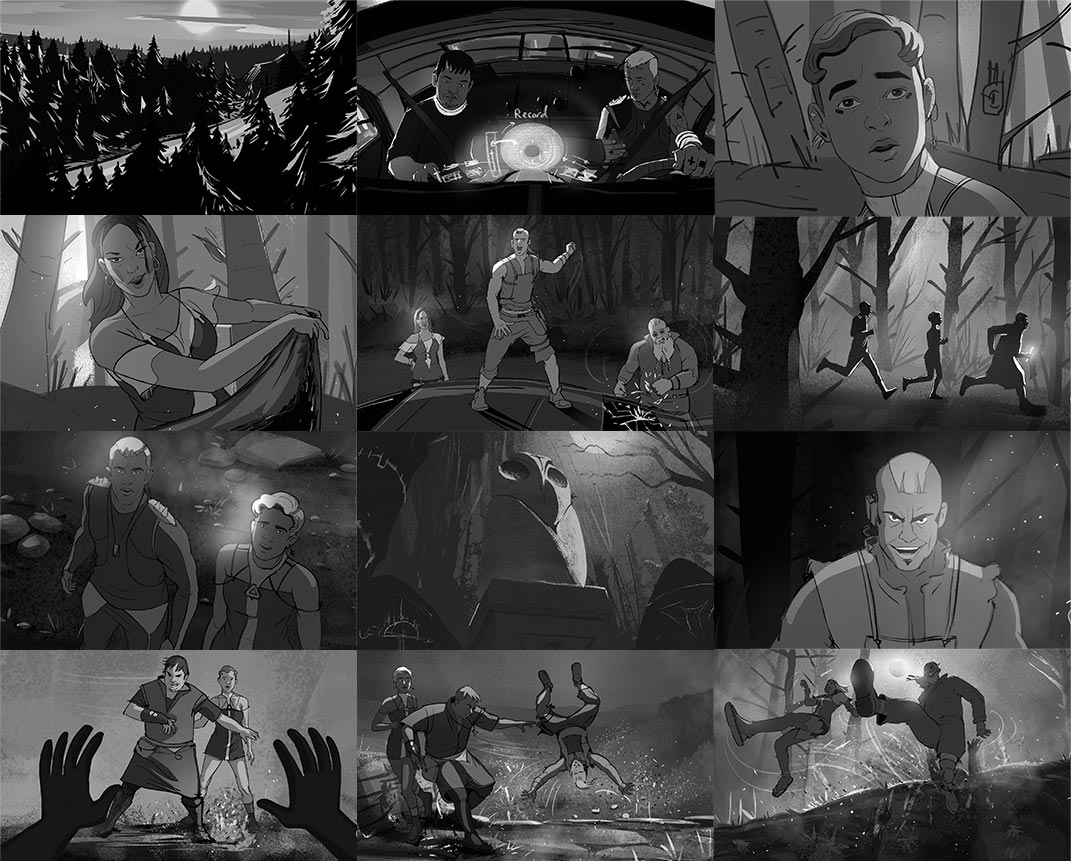 Storyboarding
Feeling your story in action for the first time
A storyboard is a visual representation of your story that breaks down the action into individual panels. A major step during pre-production, it sets out how you want the final piece to flow shot-by-shot, giving you a tangible outline for your story before beginning animation.
Keyframes and detailed boards
Editing
Telling your story clearly and concisely

Our editor is incorporated into the 2D production process from the start, consulting with the director and producers on what will need to be animated and how the scenes will be pieced together. As each element of the project is completed, the editor manages the assembly of the final production, including the animation, dialogue, and music. Their presence throughout the entire process ensures the vision is carried through from beginning to end.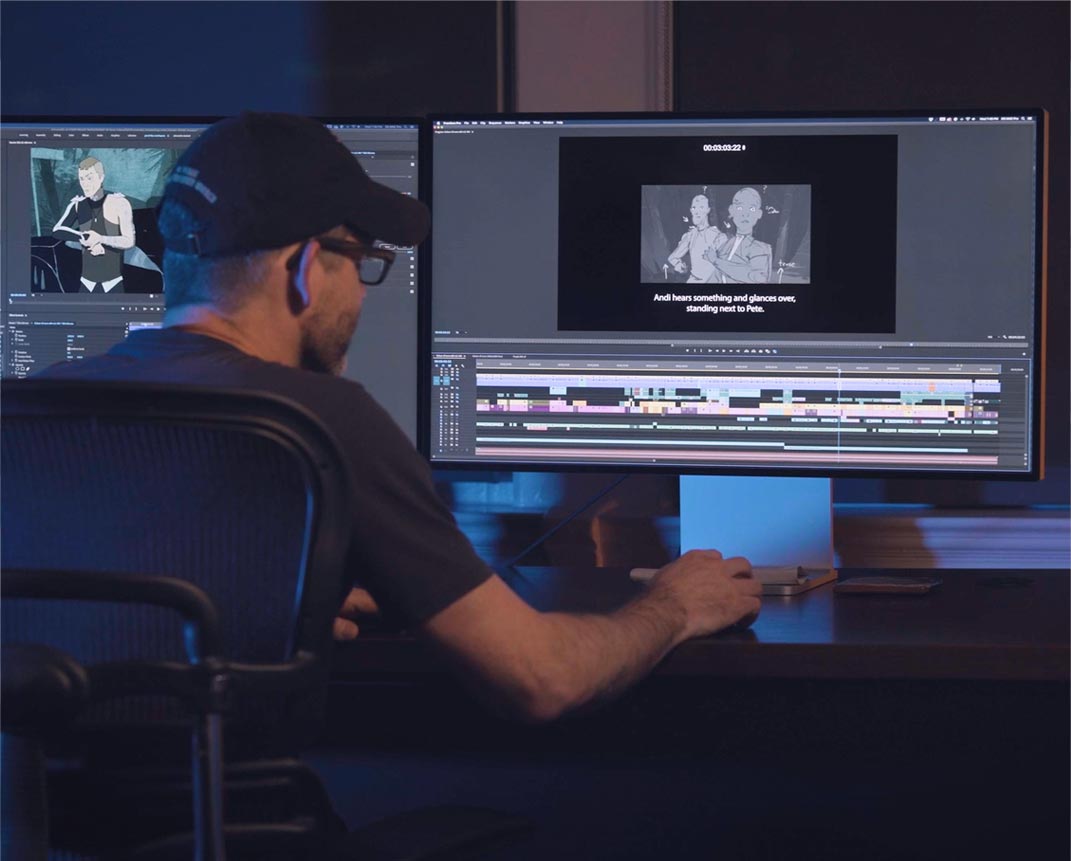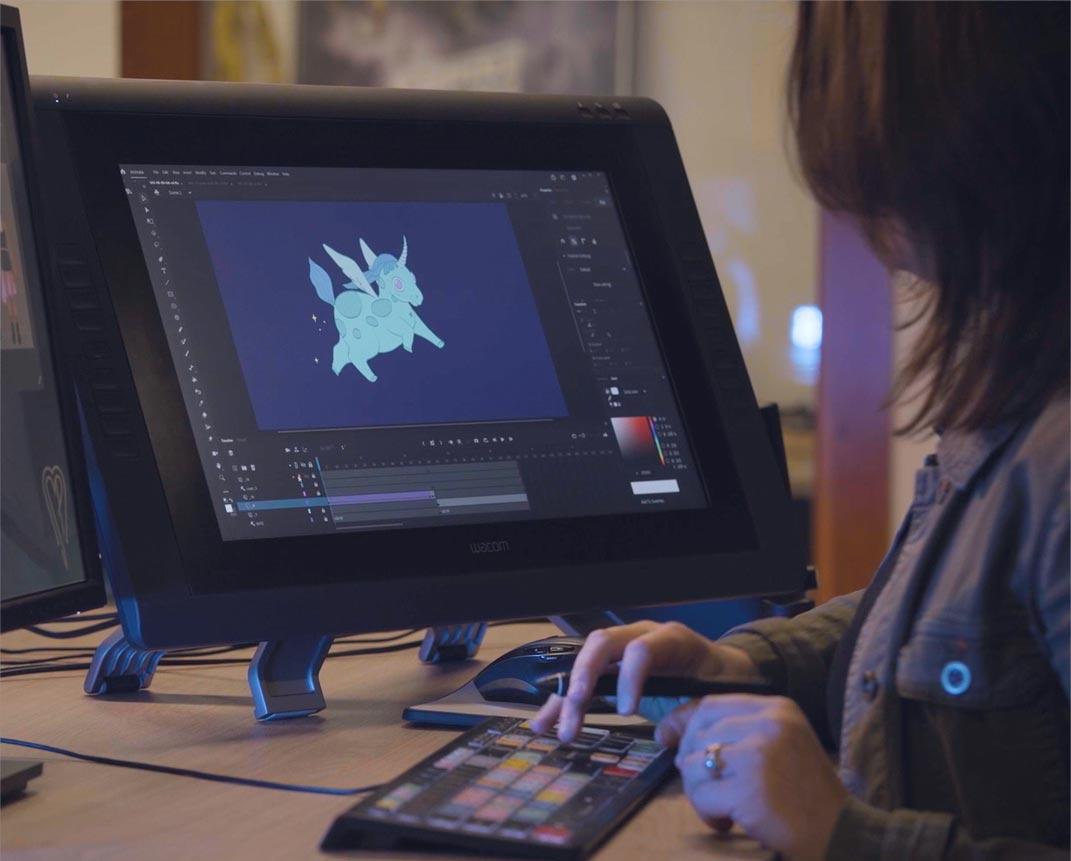 Animation Production
Breathing life into your characters

We begin by roughing out animated scenes for an initial review. Once these are approved, we get to work on each element of the scene like background illustrations, character animation, and effects, such as fire, water, and wind. Using programs like ToonBoom Harmony, Adobe Animate, and TV Paint to animate either hand-drawn or rigged characters, we create the clean and final animations to be handed over to the compositor.
Animation roughs and outlines
Backgrounds, effects & animation cleanup
Post Production
Bringing it all together

This is the final stage after all of the animation production is completed. Our compositor brings the characters, backgrounds, and effects together to create one cohesive piece, which is then polished off with lighting and a final pass of color grading. The editor will place in the music, sound effects, and voice over before doing one final sound mix.