3D Animation & Motion Capture
CRAFTING UNIQUE CGI ANIMATION, NO MATTER HOW REALISTIC OR OUT-OF-THIS-WORLD

Crafting unique CGI animation, no matter how realistic or out-of-this-world. From concept, to motion capture, to final animation, we create characters and environments that are tailored to your project.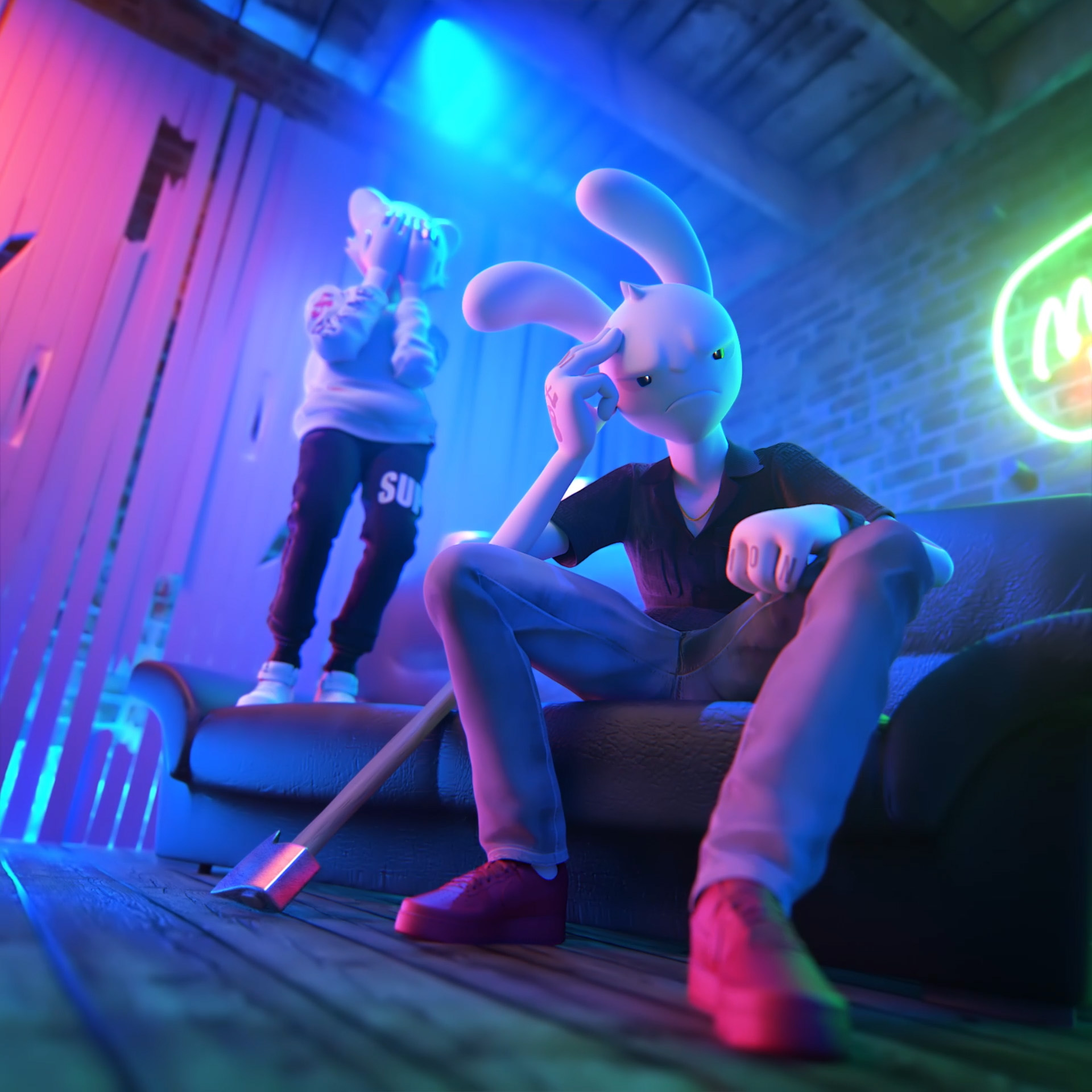 Superplastic
Social Media Content
Animated content for Superplastics virtual influencer's social media accounts, including Instagram, TikTok, and events.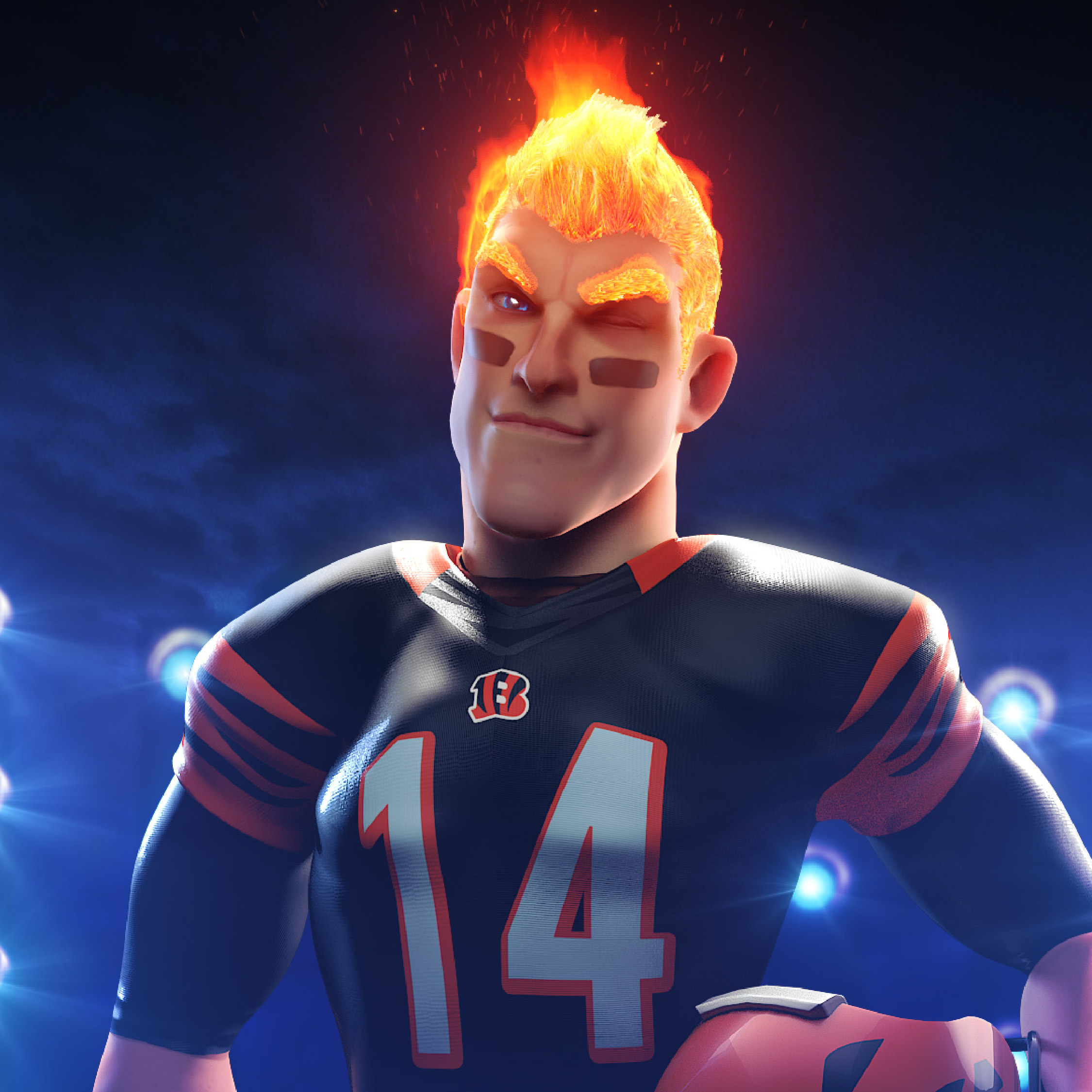 Bleacher Report
Animated Shorts
Featuring stars from the NFL and NBA, our 3D social media pieces have accrued millions of views.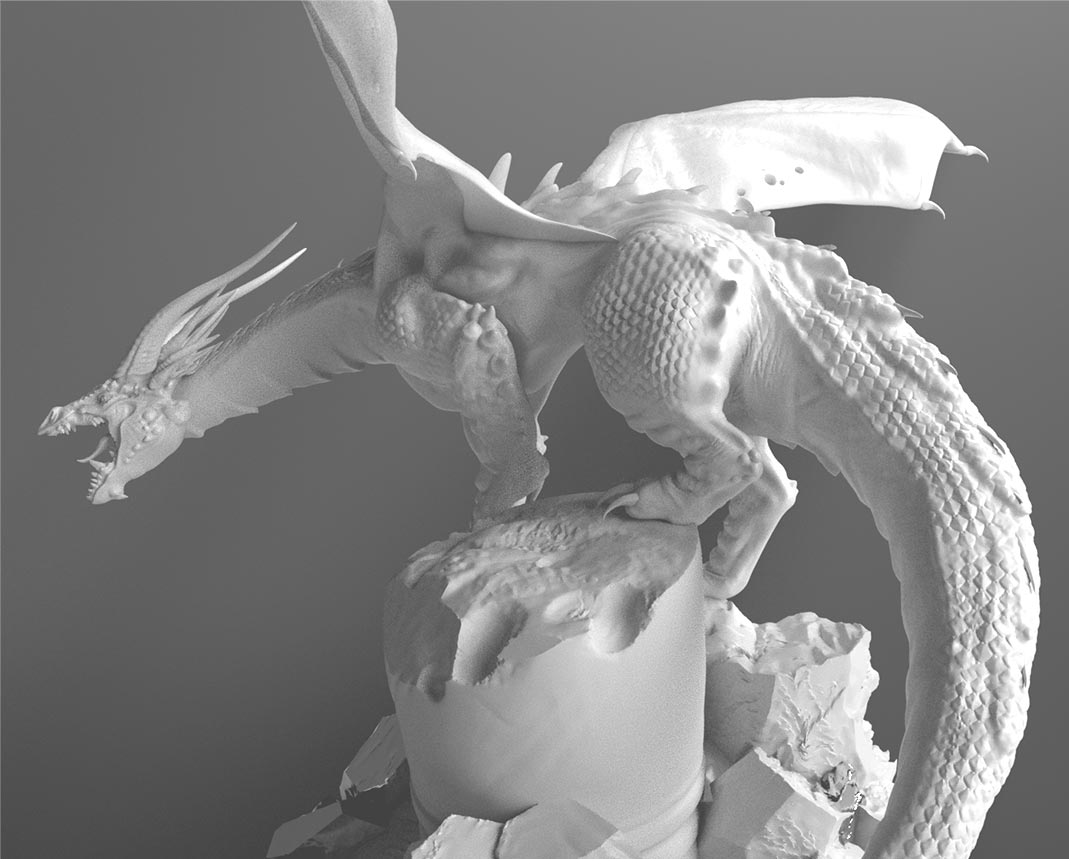 Character Development & Modeling
Taking your character from concept to 3D
Taking inspiration from your story and vision, we explore various styles with you, determining which conveys the personality and message most effectively. The characters are developed in order to interact with their environment as intended, from how they move around to how they express emotion in their facial expressions. Once a style or design is decided, we create a plain 3D sculpt that incorporates accurate topology. This is the basis for early animation tests before applying colors, textures, and shading.
Character      Concepting
Texture & Paint
Enriching your character's look
Starting with the plain 3D sculpted model, we breathe more life into the character through things like color, texture and reflectivity. The texture maps can be created using a variety of methods ranging from 2D painting, 3D scanning or photogrammetry, or painting directly on the 3D model. Our artists will paint on colors and gradients that properly interact with light, giving a more natural appearance to things like clothing.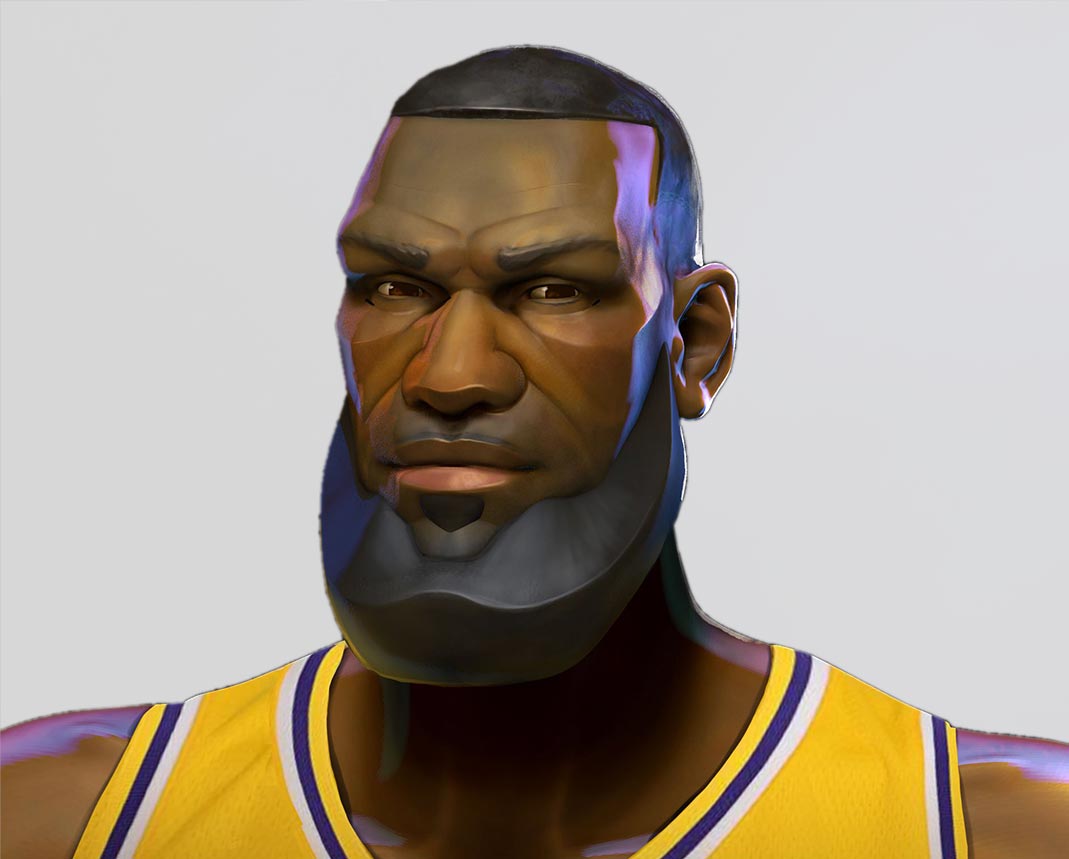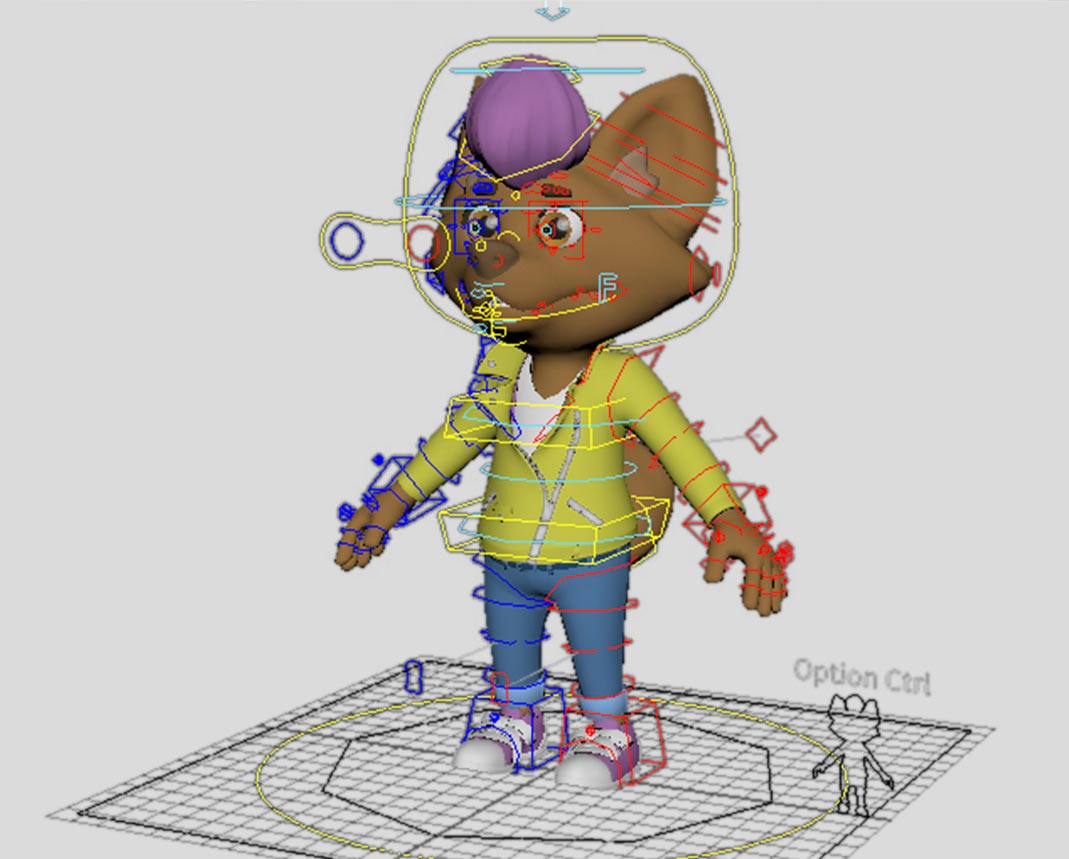 Rigging
Creating an efficient animation pipeline—finalizing the pre-animation process
In one of the final pre-production steps, we give the character a skeletal structure through rigging. We establish their rules for movement, which allows our team to animate them efficiently and precisely. And for quick reference, our team produces character sheets showing the character in t-pose and some other key poses.
T-pose and character sheets
Use of Maya, Cinema4D, Blender, Adobe After Effects, and Houdini
Hair & Fur
Details for added realism

We simulate the hair and fur to behave exactly how it should in your environment. We use tools like density and color maps to add realistic clumping, textures, and colors. An extra layer of realism can be brought to a character through the detailed application of hair and fur. This seemingly small detail often is the difference between uncanny and realistic.
Realistic simulation and dynamics
Custom hair length and density
Rendered in Maya and Arnold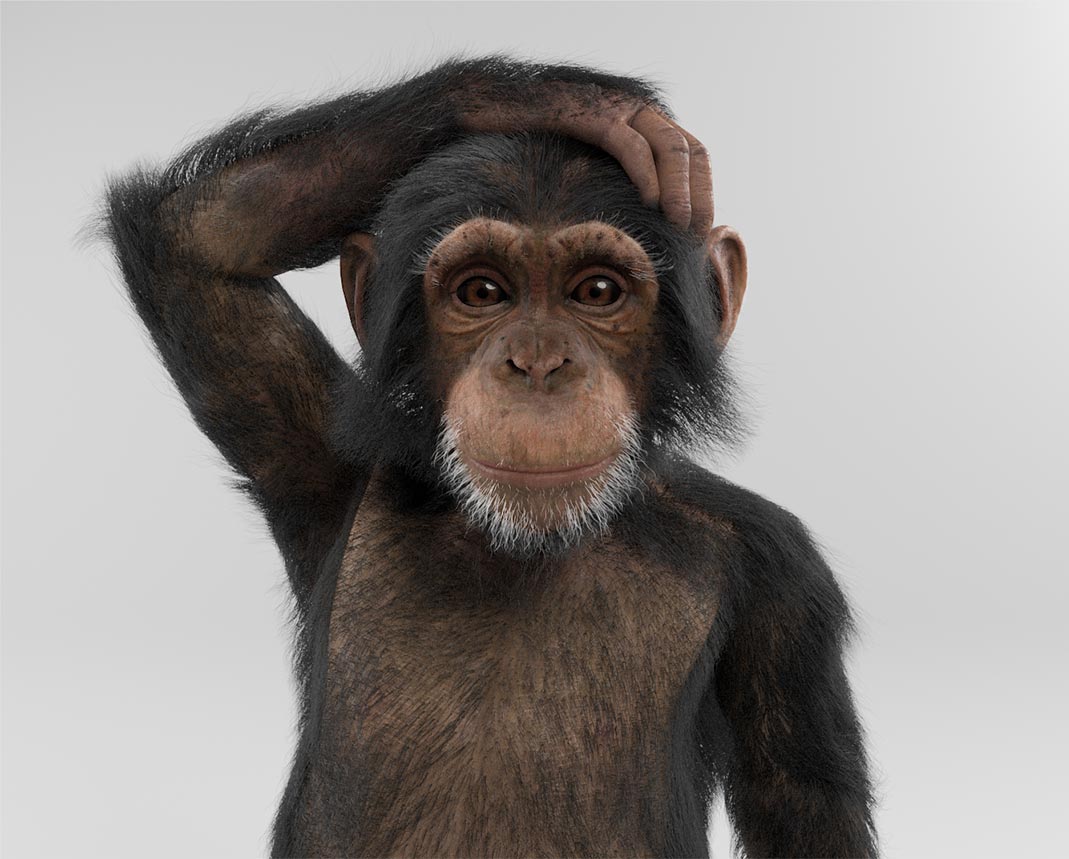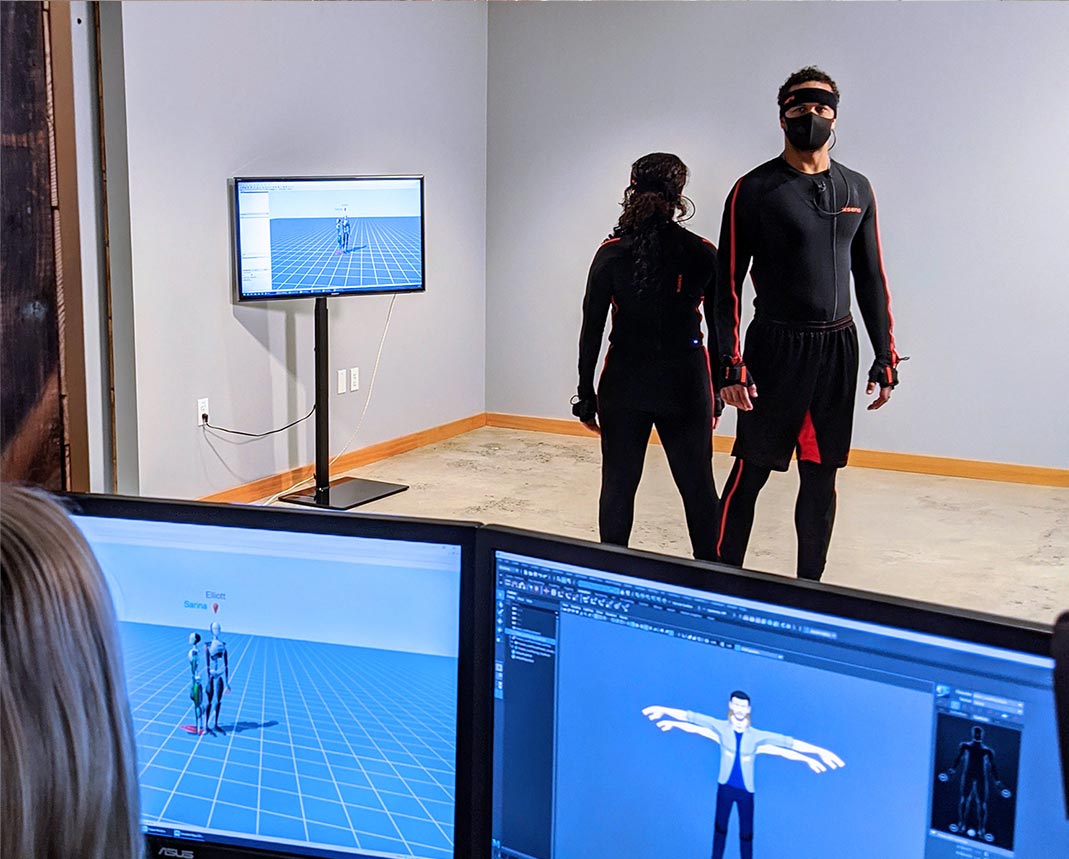 Motion Capture & Animation
Seeing your characters in action

By utilizing the controls that we set up during pre-production, we are now able to animate the character. Our in-house motion capture studio offers a full suite of services including body, face and hand capture, an expert team of on-site producers, and data cleaning capabilities. After the mocap data is captured, our team will clean up the animation by hand, eliminating any inconsistencies in the form of the character or it's movements. This can save tons of production time vs. traditional CGI keyframe animation. Whether using traditional CGI animation or our cutting-edge motion capture system, your character's actions will be realistic and emotive.
Xsens motion capture, Faceware Mark IV facial capture, and Manus hand capture
Post Production
Integrating your characters seamlessly into the environment

This is the final stage after all of the animation production is completed. Our compositor brings the characters, environments, props, and effects together to create one cohesive piece, which is then polished off with lighting and final rendering. The editor will place in the music, sound effects, and voice over before doing one final sound mix.