Animation Production Services
At Deep Sky, it's all about narrative. We take the craft of storytelling just as seriously as the animation production itself. We believe in strong memorable characters audiences will instantly identify with that have unique stories to tell.
As an experienced production house, we understand every piece of the production pipeline, and successfully execute from development through delivery in multiple styles across multiple platforms. We are innovative and adept with the most up-to-date digital systems – from Flash or Toon Boom Harmony to animating digital ink, paint, and After Effects cutouts. Our animators utilize the latest Adobe Suites with blazing fast workstations and Cintiqs. We love pushing ourselves to explore new techniques and animation styles, and your project benefits!
We treat every project with the same care and dedication that we apply to our own projects. We custom build a team to deliver exactly what's needed, on time and on budget. Most importantly, we're animators, and we strive to put more of the budget on the screen where it matters the most.
Explainers
Animated shorts
Cartoon series
Sizzle reels
Animated documentaries
Commercials
CHARACTER DESIGN & CONCEPT ARTWORK
VOICE OVER & ANIMATIC EDIT
BACKGROUNDS & ASSET CREATION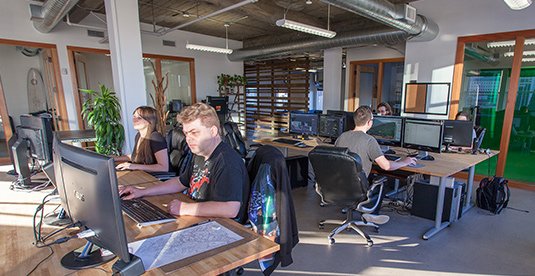 Story and character development is essential for an animated short and cartoon series. We begin by learning everything about the story's world, what makes it unique, who the key characters are, our target audience, and the creator's vision. If not already developed, we'll create character bios, a synopsis, and outline, then professionally write or adapt the script specifically for animation.
During development, concept artwork and detailed storyboards are created. We also offer design and written content for the show's production bible as a parting gift for you – a valuable resource for large-scale animation production and future pitch meetings.
During pre-production the artists design environments, characters, wardrobe, vehicles and more. We gather a library of inspirational references for our world, building color palettes, mood boards, panel sequences and more. The concept artwork influences the overall look, color and lighting of the animation. They help the background artists stay consistent throughout the story and can greatly benefit the storyboard artist. Research, design, and painting these boards can range from a week to several months depending on the amount of episodes, characters, creatures, environments and prop designs.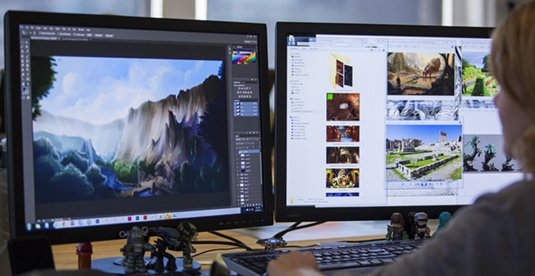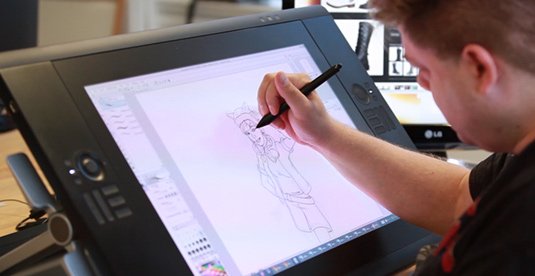 Early in pre-production we narrow down the style/design of our lead characters. Model sheets are illustrated with character turn-arounds, facial expressions, day/night colors, wardrobe and other specific character notes. These character sheets are very resourceful! The studio shares and utilizes them all throughout production so our heroes and secondary characters are consistent.
This is where we begin visually bringing the story to life. We start by creating rough director's boards, followed by artwork at each stage of development. We ask for client feedback and incorporate it with each round. Storyboarding is a fun collaborative process, and we expect those creative and inspirational revision requests. We want to captivate your audience after all!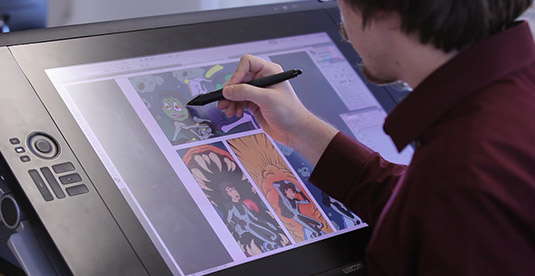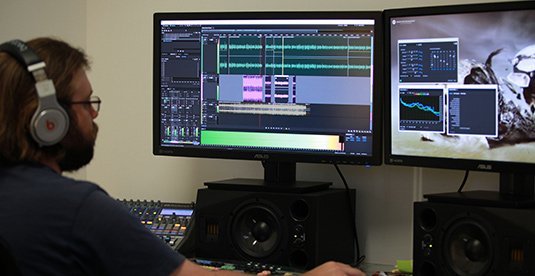 During (or after) the storyboard phase, we hold professional voice over auditions. Once talent has been selected, we record character voice overs to be used in the animatic edit. Just like directing actors on camera, the producer and animation director will instruct the talent to capture the right tone, emotion, timing and overall dialogue. Once voice overs are recorded, we begin selecting the music/score for the animatic.
The animatic is a moving storyboard created in Premiere where every drawn panel is timed in sequence with the animation, character dialogue and camera movement. Perfecting the shots and timing before animation is critical for saving time and budget. Unlike film, animation does not have the luxury to swap a shot for another camera angle or edit a different take of that superhero fight scene.
The animatic should should be your final edit, have perfect pacing, solid action sequences and include finalized voice overs before animating. Once the animatic is approved, a shot list spreadsheet provides every shot's camera info, background, characters, action notes and client feedback, and is checked off through each stage of production until completion.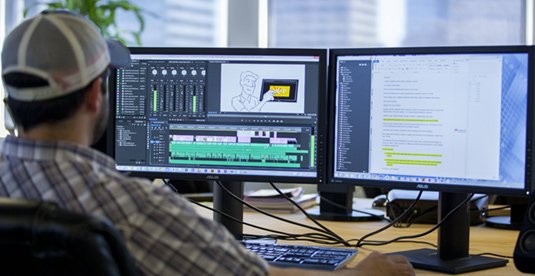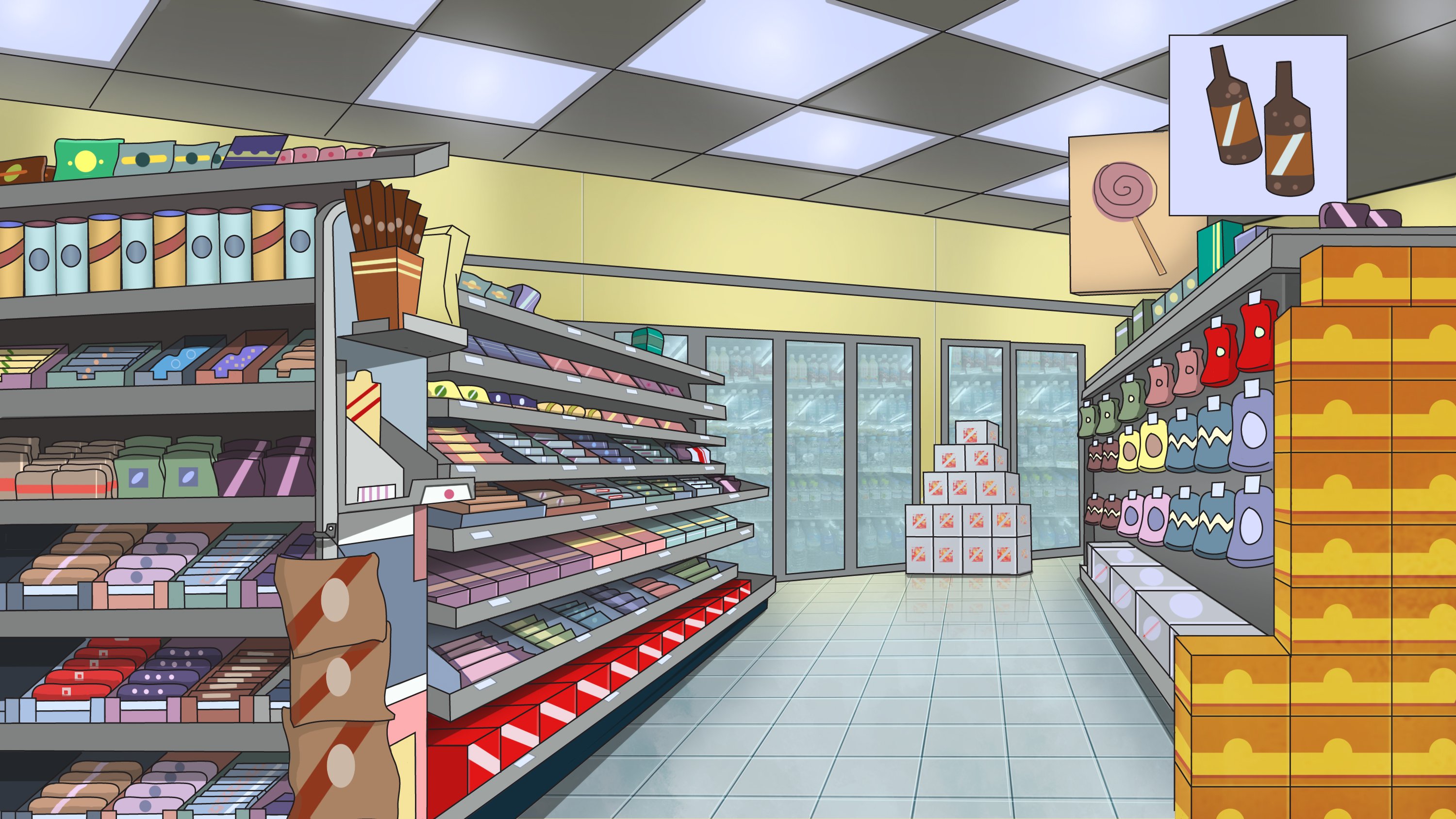 Painted backgrounds should not glanced over as just an element to throw up behind animated characters. Backgrounds help carry the story, bring the characters to life and immerse the viewer into their world. Background artists are traditionally trained and know color theory, lighting, perspective and compositions. For backgrounds to work with each shot, storyboards must be finalized and concept art provided for reference. During animation, artists and compositors place characters over each background. These backgrounds may are sometimes animated too, like a moving camera, clouds, or an erupting volcano.
Our animation department is our playground and home to some of the most talented and passionate animators in Portland – well versed in everything from traditional 2D character animation, Flash, 3D or stop motion. Animation isn't about just knowing the tools, there's a highly specialized process and technique involved. Characters can be rigged in Harmony and Maya or digitally drawn and painted. No matter the tool or technique, the animators have a keen eye and big imagination to bring characters to life – from how they gesture, walk, run, laugh, cry, fall, fly and add comedic timing.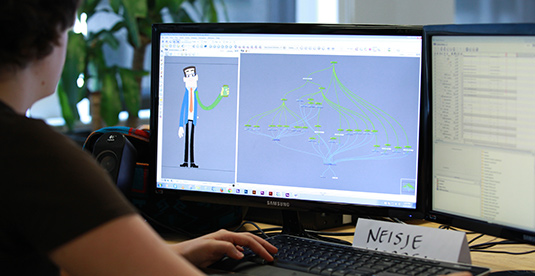 Compositing, Color Correction, and Sound Design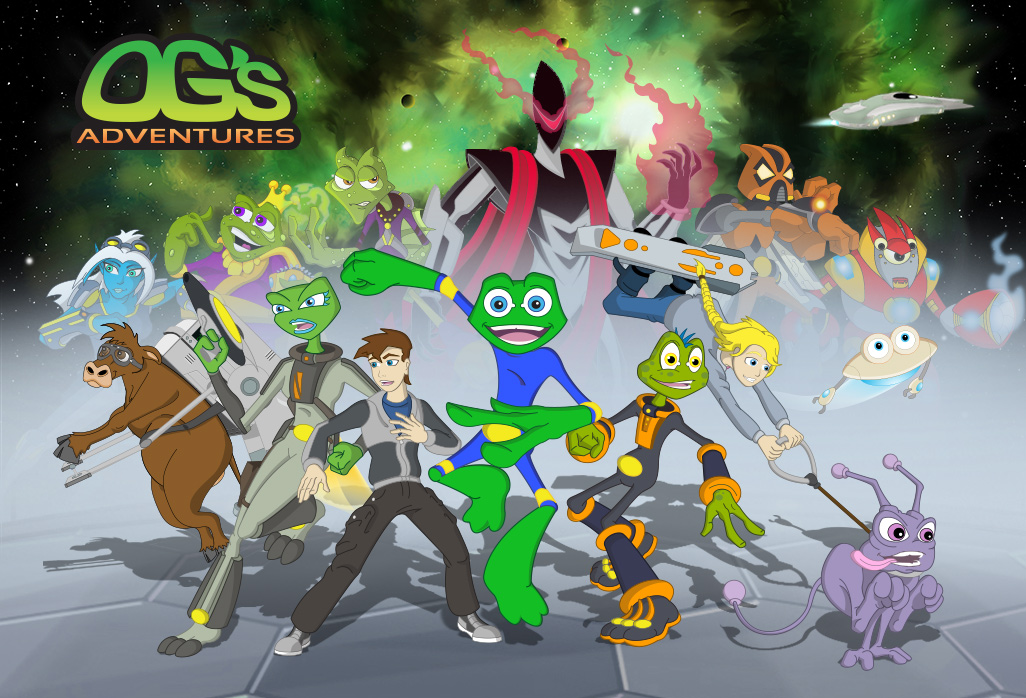 This is where it all comes together! The animated characters, backgrounds and effects are composited shot for shot. Every shot in the shot list has been marked and initialed as completed and approved. Voice overs mastered, sound effects fine tuned, music composed or needle drops licensed. Your two-minute explainer, five-minute sizzle, eight-minute short, or 22-minute episode is ready to share with the world.