Film, Post and 360 Production
Over a decade experience producing high-end live action (video) production for commercials, branded docs, retail and innovation videos. We excel at 360 film production, testimonials and combining animation with live action.
Testimonials
Innovation videos
360 videos
Live action with animation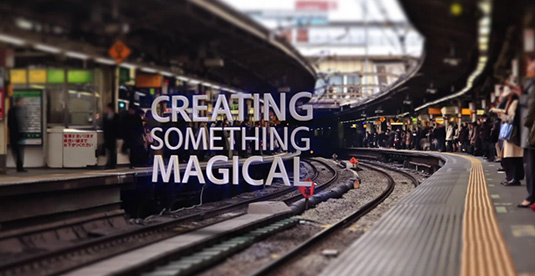 The writing, designing, and development of an artistic plan for a campaign or project is paramount. Everyone has a "secret sauce" recipe to tell the best story. Ours is no secret. It's about beginning with the end in mind. Crafting rich narratives that transport, characters that inspire empathy. It's open communication, active collaboration, and the careful cultivation of imagination, dreams, and goals – all woven together to tell your unique story. And we're damned good at it.
Pre-Production (planning)
For any project to be successful, you need a plan. Once you've envisioned a direction, our talented team of producers, directors and designers will help you chart the course and steer the ship. Through insight development, creative briefs, script writing, scheduling, storyboarding and design, a Deep Sky pre-production strategy will ensure your project is cost-effective and on the path to success from the get-go.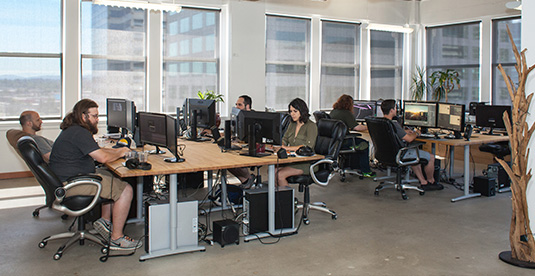 Live Action Production (Videography)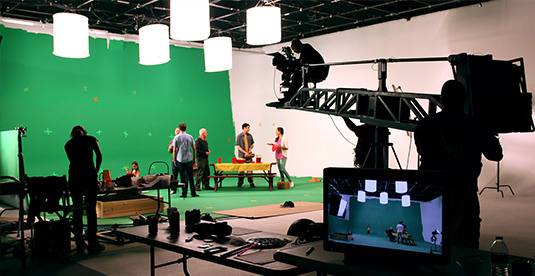 Whether you need 2k, 4k, or even 5k res, we have the lighting, camera, and editing equipment at our fingertips – plus close-knit relationships with the top production crews and studio locations in Oregon. Our directors and producers have decades of experience in live action production – from filming testimonials and talent to products and services – so you know you're in good hands. We'll scout locations or green screen for your PSA, shoot and mix your music video, and edit everything from thirty-second TV commercials to long form corporate training videos.
As early adopters, we've experienced the pitfalls of bad VR – and 360 video is no different. If shot and edited incorrectly, viewers lose interest within minutes, or worse, become nauseous from improper movement, low quality, poor audio, and bad frame rate.
We offer only the best high-end 360 video production, using the OMNI, JUMP, OZO, and Jaunt One camera systems, a fully stabilized remote control moving platform, and modified 360 drones. We conceptualize, capture, stitch, edit, tackle VFX, mix spatial audio, and build experiences with precision.
Plus, we come armed with our sister company Giant Astronaut, Portland's leading VR studio, so you know you're getting rich 360 video experiences that fully engage and wow.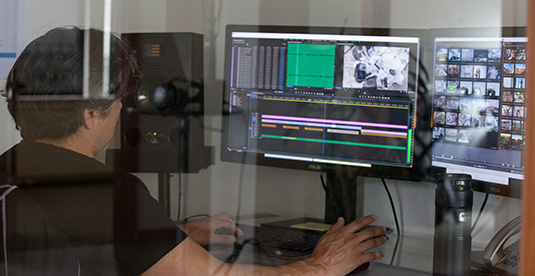 After pre-production, filming, or animation, each component is integrated into a unified whole with painstaking attention to detail in post. We'll log, edit, animate motion graphics, VFX, composite, color grade, record voice-overs, master audio – the whole shebang. Along with your completed walk-through, explainer, or marketing demo, we can provide broadcast-ready video for stations or dub houses. Or, upload optimized videos to Vimeo, YouTube, and other web-based video sharing platforms too.