We had a blast working on this funny little animation for Bleacher Report. Our goal, make you question what the heck you just watched.
Seriously though, Bleacher Report knows their fans and we got to explore some new territory with them. This particular style we hand drew most of the animation and composited the effects into After Effects.
Animations are posted to Bleacher Report, Facebook, Twitter and Instagram.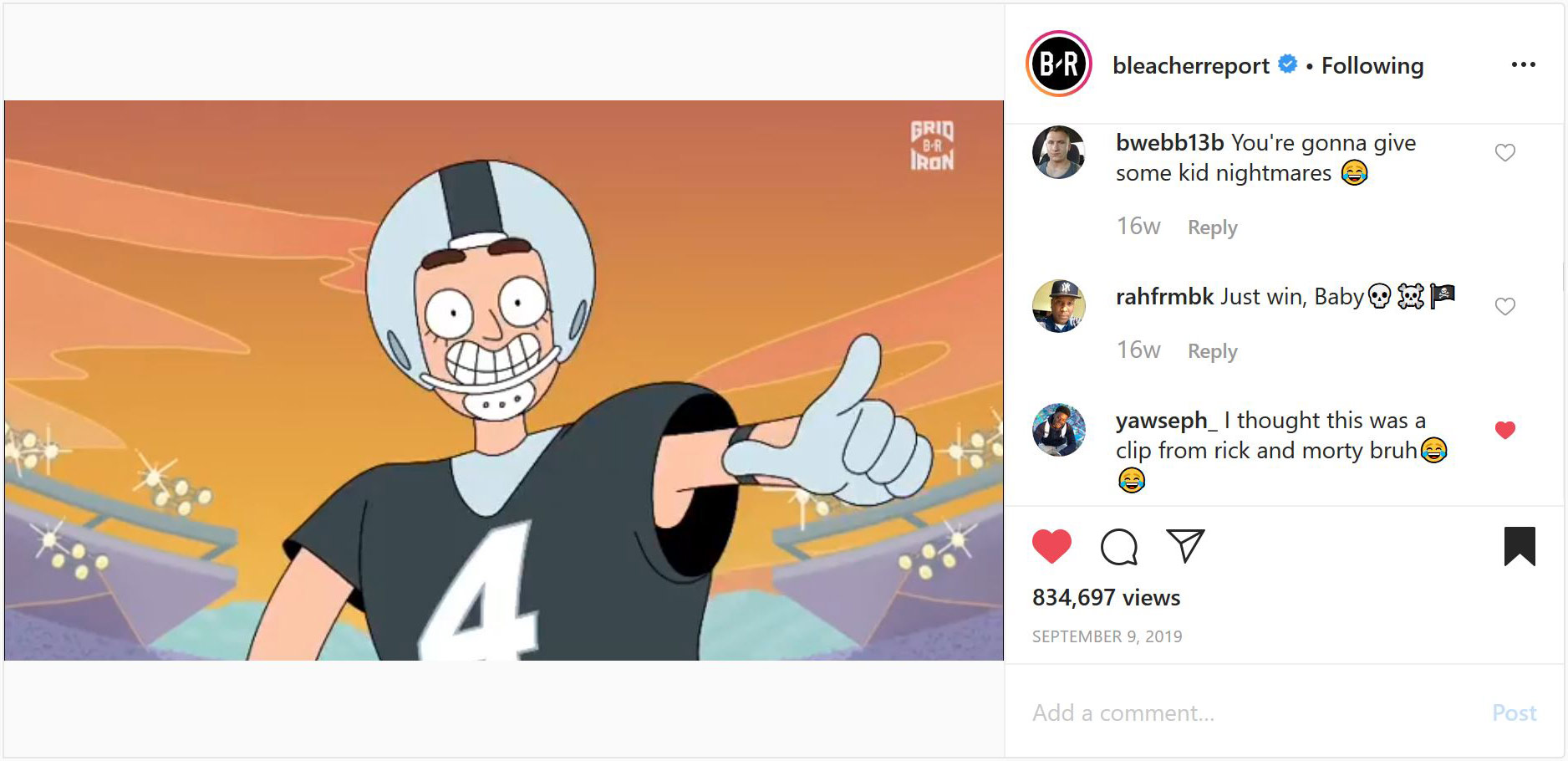 Client: Bleacher Report
Studio: Deep Sky
Talent: Chucky
Design
Animation
Compositing
Editing